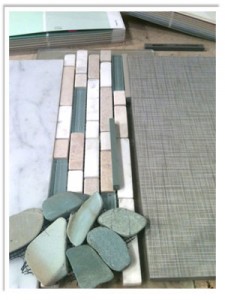 I've always struggled to define my tastes. Shea knew exactly how to step in and find focus. But, the real treat is her ability to make something new out of what you already have, whether it's rehabbing old pieces or simply showcasing them in a different way.
We moved from a mid-century transitional home to a modern bungalow, and had little budget to spare for new furniture. Shea had helped us design the first house, and I knew I wanted her help in the new home. The results were incredible. At the end of the day, we only had to purchase two new pieces to complete a look that still inspires me every time I walk in the door.
- Hannah B.
other testimonials
After Shea's initial consultation in our new home, we felt as though a weight had been lifted. She was quickly able to pinpoint our exact needs….
….helping us become better organized and turning our new house into a home. We love her creativity and are always receiving compliments. Where we draw blanks, she nails it every time!
–Elizabeth & Rob B.
We did a complete re-build of our home, and Shea Kelly was our interior design consultant from start to finish. She gave us advice, helped us select vendors and materials, and accompanied us to supply warehouses to put it all together. Shea created the color scheme for our entire home, using original color combinations we never even thought of. Her eye for detail, ability to work within budgets, and pleasant demeanor made the entire process truly enjoyable. The final product is amazing. We would recommend her for any design project.
– Mark and Michele K.
We knew we wanted something special but could not put it into words.  Upon arrival, Shea found one item that we loved and the story of our office grew from there.  She took the thoughts in our heads and made them a reality.  Every single person that walks into our office says it is the nicest office they have ever been in.  We could not have done it without her.
– Russell H.
We needed more seating in our living room but needed help with furniture placement. I was hesitant to hire someone but was stumped on where to place everything. Shea came for an hour consultation and gave us a room plan with suggestions, color choices, and furniture options that we never even considered. With time, we have been able to carry out this vision on an affordable budget.
– Cynthia V.